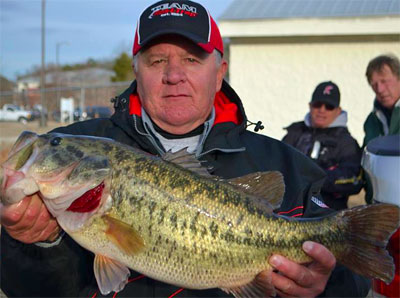 At last weekend's Rat-L-Trap-only tournament on AL's Lake Guntersville, the air temp was in the single digits at launch and the water temp was in the 30s. Not exactly optimal for a crankin' bite, but it was Rat-L-Traps only so the anglers had to make it work – and they did.
The tournament was won by Tony Redwine and Bobby Ovell with 25.06, and three more sacks were over 20.
The key was dragging the baits across the weedbeds and through ditches, almost like a Texas-rig worm. Slow but steady. The classic "rip it out of the vegetation" thing to trigger strikes wasn't happenin'.
That's super interesting because it proves it can be done, and it's more than a little interesting since a little bitty tournament called the Bassmaster Classic will be there in a few weeks….
Winning colors at the Rat-L-Trap derby were, top to bottom, blue shiner and an old color called cranapple: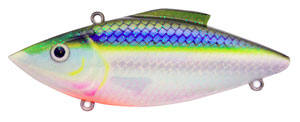 Category: AL, BASS, Classic, Fishing Tips/Techniques