Scott Rook finished 7th at the Elite Series event on Okeechobee, and one reason for that was he went old-school.
He was fishing a flat – the details of which are in BassGold – along with a lot of other competitors. One thing he was doing differently was slowly swimming a Zoom Lizard on a 1/8-oz weight. He noted: "People don't cast a lizard on a 1/8-oz sinker much anymore. It's an old-school deal."
The technique is to swim it slowly (which you can't do with a heavier weight and/or smaller bait) and then let it flutter down into holes.
All his bites on that lizard "were really good," he said.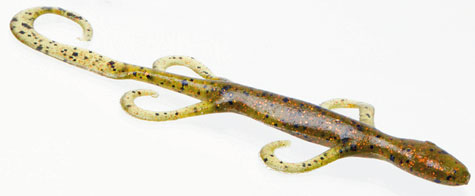 Category: BASS, Elite Series, Fishing Tips/Techniques, FL