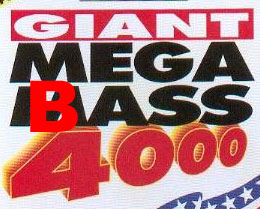 The number of patterns in the BassGold database just passed 4,000, covering more than 350 lakes. Awesome! That means about 1,500 patterns entered since the start of the year, which shows that more users = more patterns (duh!).
We also just uploaded 100 patterns which include:
> All of the tournament details from the Collegiate Bass Fishing website, 2007-current. Most of the lakes were in AL, AR, KY, TN and TX.
> The Elite Series events from the upper Mississippi and Lake Michigan (patterns 1-5 only, not 6-10 yet).
> The recent FLW Tour and EverStart events on Lake Champlain.
> The 1st-4th place patterns from the recent PAA tourney at Neely Henry.
Plus some others, and more being entered all the time! And remember 3 things:
1. Even if there's no patterns yet for your lake, you can search by water type (lowland reservoir, upland reservoir, etc.) and get equally (or more) valuable data. For example, BassGold has proved conclusively that water bodies of similar types, even ones far apart geographically, fish similarly. For example, pattern information for the Red River in Louisiana is applicable to the upper Mississippi River in Wisconsin and the California Delta. True!
2. Check this: BassGold has predicted with more than 90 percent accuracy the winning patterns and weights of all Bassmaster Elite Series events so far this year, including the Bassmaster Classic. (Elite Series pros check it regularly, including one pro who won an event this year. Just…gotta…get them to talk about it….)
3. Did you sign up for the daily BassBlaster newsletter yet? It's free and the subscriber list is growing like crazy. Your 5 minutes of daily entertainment – tip, quote, shot, news – a day. Sign up here.
Category: AL, AR, Collegiate Bass Fishing, Data Updates, Elite Series, EverStarts, FLW Tour, KY, NY, PAA, TN, TX, VT, WI